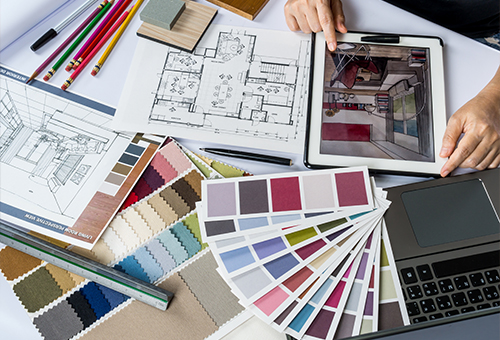 5 Most Important Elements of Home Interior Designing
At Merino ADCC, we believe that interior designing is a pure art that not only uplifts the aesthetics of your space but also reflects your personality. If you are planning to renovate your space then you may need to consult some interior experts. A professional interior designer can assist you with the latest interior trends providing technical solutions to create attractive spaces.
Before diving deeper into this art form, there are some important elements that need to be kept in mind. Portraying professional architects, interior designers and related experts, Merino ADCC not only helps you find a capable home interior designer near you but also gives insights on important elements of interior designing.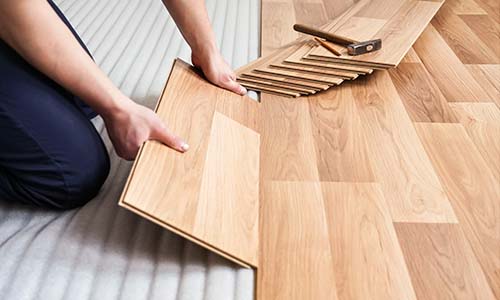 Space- Interior designing is all about designing interior spaces. Thus, space is one of the major components of interior design. When designing a home, it's important to keep a balance between a negative and positive space. A lofty space in a room is called negative space and a space filled with decor is called positive space. One needs to take care that the space should not be too crowded and not too scanty at the same time.
Pattern- Pattern is a collection of lines and forms in interiors. Shapes and patterns accentuate the very part and play a vital role in adding life to interior designs. There are three types of lines used in interiors including horizontal, vertical and dynamic. Tables, beds, doors and stairs are examples of lines. Whereas natural and angular shapes of a space decide the vibes of your home it can be modern or earthy.
Colour- The selection of appropriate colours in interior design sets the mood of the space. Choose an aspiring colour palette like green for tranquility, red for intense vibes, blue for royalty or other preferred colors. Make your couches, rugs and walls colorful as it will multiply the effectiveness of the design producing the desired energy around your space.
Lighting- Lighting is an integral part of interior designing. There are two types of lighting- natural and artificial. A skilled designer creates a balance between artificial and natural light received in a room. Natural lighting can be done by positioning the windows and doors correctly. However, task lighting, mood lighting and accent lighting are the forms of artificial lighting. Task lighting helps you accomplish the task, mood lighting enhances the overall appeal of the space. Whereas accent lighting can be done by hanging a vibrant piece of art, chandelier etc.
Textures- Choosing different textures for walls and floors can add a different feel to your interior design. You can choose textured wall papers, wooden furniture and smooth floors, so that it is visually clear without touching where your wall ends and where the floor starts!
The above-mentioned insights will help you transform your space according to your style. To know more and consult a professional living room interior designer, log on to Merino ADCC's website now.