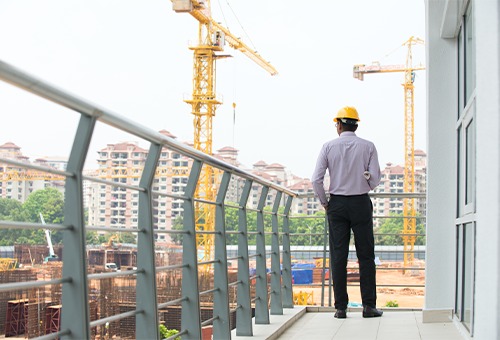 Architect Meets Interior Designer: A Collaborative Approach Produces Better Results
If you have been recently involved in the process of either remodelling your home or building a new home from scratch, you're already well aware of how pivotal the involvement of the right architects and interior designers is in the process. What you may have not yet considered is the importance of adopting a balanced effort between your architect and designer for the desired outcome.
Fortunately for property owners like you, Merino ADCC is a platform where you can embrace the collaborative endeavour of the two professionals, both architects and interior designers, at your fingertips.
But before we get into the details, we can briefly look at the crucial tasks of architects and interior designers to understand why it's really important for them to cooperate while completing a task.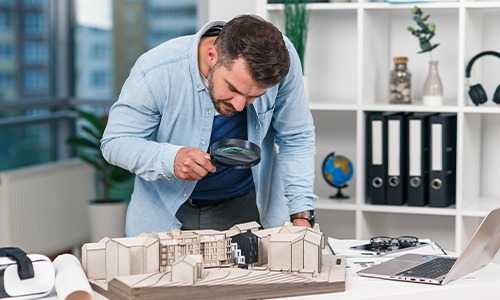 Role of an interior designer & architect
An architect plays a major role in the construction process and is in charge of the building's external appearance, along with the structures that build it up. In other words, architects are responsible for planning and designing a building's exterior, whilst utilizing efficient design techniques to maximize the use of materials. On the other hand, an interior designer's job entails managing, planning, and executing the design components of decor. They are primarily responsible for making your interiors match what you envisioned.
Clearly, both the architect and the interior designer must apply their skills to a building in order to generate the end results. They can technically operate independently; nevertheless, when they collaborate, they constitute a design team with complementary expertise and vision. They can define roles, duties, and communication protocols together at the start of a project. But that's not all, teamwork between these two experts can produce seamless experience.
Merino ADCC enables you to take forward this collaborative approach with extreme ease by leveraging support of some of the best architecture firms and interior designers in India.
Working in harmony essentially, allows give the following benefits:
Exteriors & Interiors Have Complete Synergy – Whether it's a personal space, a business office, an exhibition space, or a school, the structure should be developed and designed to match the functional internal purpose. An architect should discuss the area used for ventilation, cross ventilation and balconies to accomplish the design. As a result, the completed project should have a seamless and complementary shape, function and aesthetic.
Optimizing Small Spaces – With the increase in population density real estate prices have surged in recent years and the living spaces have significantly shrunk. With the joint approach of these two professionals, one can maximise storage space and make the most of small areas like studio apartments in metro cities.
Floor Plans & Designs – Before the structure is constructed, a floor plan needs to be prepared to scale. The interior designer should analyse the same floor plan established by the architect, measuring floors, doors, and relevant furnishings to determine what they will do with the area. They both should decide mutually about the type of popular floorings that needs to be installed in critical spaces like a beach house.
Natural Lighting – Lighting is a critical component of both the architect's and interior designer's design schemes, and it should be planned simultaneously to maximize the influence of light. It improves the structural and architectural form of a building. The architectural location of windows as a source of natural light should be reviewed with the interior designer and he can guide on the optimal use of smart lighting which has the power to alter one's mood, perception, and behaviour.
Decoration & Aesthetics – Architect and interior designer should collaborate to decide and select laminates and decorative wallpaper for the building walls, ceiling, doors, kitchen cabinets and panels that will improve its aesthetic while also improving its practical worth. They can assist in selecting paint colour that will make the area appear larger and more cheerful.
You can now get to finding both of what you need – right here at Merino ADCC. With a simple search of 'best architects in India' or 'architecture firms near me' or even 'house architects near me,' you can find the best talent pool of architects and interior designers at the click of a button!