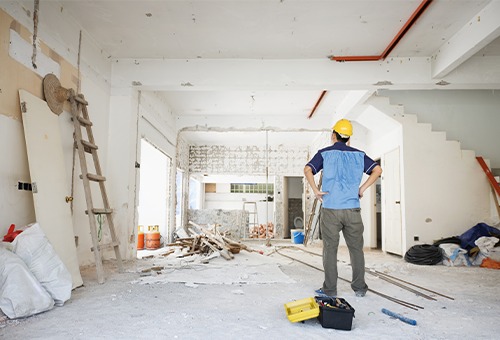 Different Types of Contractors & Which One Is Best For Your Project
The widely used term 'contractor' has many aspects to its role when it comes to construction or renovation projects. Broadly, they oversee a project from start to finish. Find all kinds of contractors at Merino ADCC, a platform that brings diverse construction professionals under one umbrella, for your absolute ease.
To understand the role of a contractor better, let's dive deeper into the types of contractors.
General Contractor
General Contractor is the one who hires all the subcontractors at different phases during the project. The phases vary from start to end. They hold the larger responsibility of managing all tasks – so that the building owner can take a backseat and is not involved in everyday hassles.
Contractor For Excavating
Before planning the frames of the house/commercial building, the earth has to be dug up for laying down the foundation. The excavator who does this is also called a contractor. They are generally hired to dig up the ground.
Contractor For Concrete Specialization
The task of laying the foundation belongs to concrete specialists who are often referred to as contractors. The responsibility of planting strong roots for the building lies on the shoulders of such contractors.
Contractors For Demolition
There are cases when an old building needs to be demolished to make way for a new one. Demolition experts (also known as contractors) essentially do the same, they use sophisticated machines and effective workforce to pull down a building. This process may take from a week to over a month.
Contractors For Specialized Tasks
The next set of contractors comes in once the foundation has been laid and they take care of every little aspect. Masons, iron and steelworkers, tiling and plumbing experts, drywall and wallpaper installers, painters, glass and glazing experts, electricians and roofers are all contractors with a specialized skill of their own.
Contractors For Finishing
Once the electric work, windowpanes, doors, and other elements come in place, the second last set of contractors steps in and does the touch-up and finishing of the building.
Contractors For Additional Requirements
Moreover, for added requirements, there are professionally skilled contractors. The needs could range from installing smoke alarms and sprinkler systems, taking care of heating and air-conditioning, to getting some landscaping done, adding swimming pools, bowling alleys, and artificial turfs to the space.
Finding a decent contractor in one's locality may take more time than anticipated. Fast-track this process by visiting credible websites like Merino ADCC for hiring verified contractors. Scan through their portfolios and specializations and choose the one that suits your project the best.