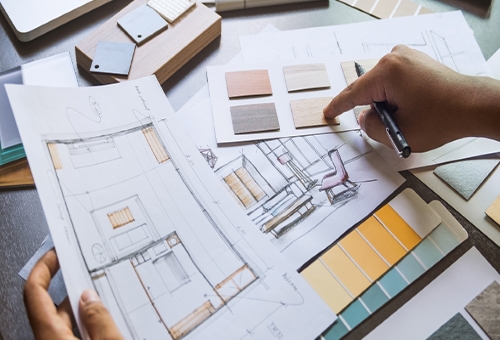 Explore How Interior Designers Can Reach New Clients with Merino ADCC
Merino Group was started in 1974 with the release of plywood, followed by high-pressure laminates in 1981. The company has come a long way, and today it is one of the world's largest manufacturers of decorative laminates.
Merino Group launched an online platform called Merino ADCC that links clients with relevant professionals. It's a one-stop solution for connecting the former with architects, interior designers, contractors, and consultants. Here, a prospective client can easily look for top bedroom or living room interior designers, and other specialists like gym designers, office designers and much more in their region.
Why Should You Use Merino ADCC?
Interior designers are crucial since they help home-owners realize their vision. They give their imagination realism by assisting them in making the appropriate decisions on the details of such initiatives. Merino ADCC provides the services of some of the best interior designers in the country, allowing the customers to contact the one who is best suited for their project. The platform can help the customers identify the best interior designers and interior design firms in Pune, Cochin, Indore, Goa and other parts of the country effortlessly. 
How Merino ADCC Works?
Merino ADCC helps build networking for interior designers. Networking is a good strategy for any developing firm. Every professional requires a platform that understands the complexities of their profession and can connect them with new clients. As they work towards filtering inquiries that best align with their business goals, connecting with designers who have different styles, services, and pricing tiers, it eventually provides opportunities to build a strong referrals network.
How Merino ADCC connects interior designers with new clients?
It helps connect different interior designers with new clients by providing a detailed overview of the projects executed in the past
Promotes the business by using popular and relevant keywords
Displays positive feedback on their profile
Maintains and manages their rating based on their participation
If you have been looking for a suitable medium to connect with prospective clients then look no further than Merino ADCC. To know further details register on the website today.