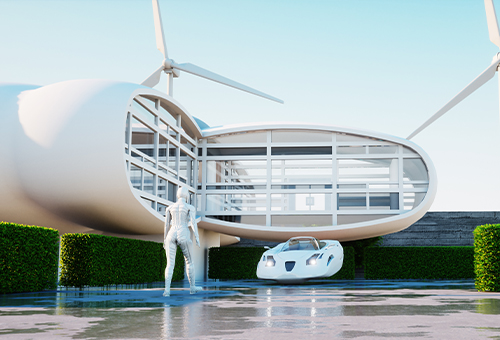 Future of Architecture: Top Challenges & Trends
Future potential and prospects for architects appear to be highly bright, given the rapid expansion of existing technologies and their integration into the profession. Architecture is critical to the long-term viability of human settlement on our planet. Green infrastructure and energy efficiency are becoming increasingly vital. Compost, crowdsourcing, and collaborative designs are already popular methods for architectural projects, but the materials utilized in future architecture will have to be more inventive.
Let's take a look at where architecture companies in India  are likely to lead the architecture in the coming years and which trends will have an impact on the construction industry.
Appealing Wooden Architectures
Many architects are already adopting wood as their preferred material for eco-friendly, long-term building solutions, particularly timber, and this trend is only likely to continue. Timber is a low-cost, lightweight, and simple-to-work-with building material. Spaces made of wood take a lot less time to construct than those made of other materials. Timber helps the environment by storing carbon. Wood has been used by many expert architects to create an aesthetically beautiful design. Consult new age architects and interior designers at Merino ADCC – they can introduce you better with the ample design possibilities of timber.
Plywood for Small Spaces
As the population grows, the available living space shrinks. The usage of interior space is extremely significant to architects. The same things that larger rooms can handle must be accommodated in small spaces. Plywood gives the design a sense of warmth. It is inexpensive and adaptable since it can be painted quickly. It has the ability to modify existing space with ease. For example, in a tiny room, a plywood board barrier can accommodate two people. It might also provide your small studio apartment a sense of privacy while making it more appealing. Architects and interior designers are experienced at suggesting such tips & tricks. Find several of them at Merino ADCC.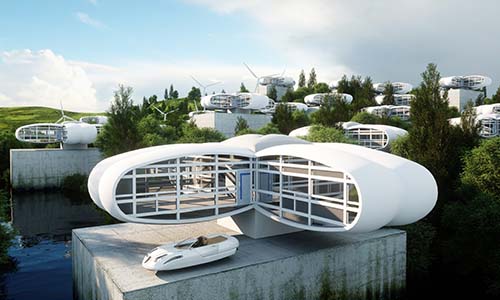 Glass Panels and Doors
Glass can more precisely modify the indoor atmosphere thanks to new technological advancements. Glass has the advantage of allowing us to control the amount of light that enters at one time. Glass doors or liquid crystal glass panels installed in coastal areas can capture solar heat, allow natural light and add to the building's insulation. This is especially exciting for future energy efficiency and sustainability. Take professional advice if you are considering glass panels and doors. Find relevant architects, interior designers and contractors at Merino ADCC.
Other Next Level Universal Designs
Most architects question if it is really possible to design architecture for everyone. Inclusive architecture caters to a wide range of people, be it the old, the young, the disabled or everyone in between. It is critical for architects to comprehend the challenges that a wide range of individuals face. Taking a more holistic approach to design will aid in the development of solutions that benefit everyone. By adopting a disability-focused design, architecture firms are taking universal design to the next level. This may include an amazing array of all-inclusive features such as numerous elevators, low-gradient ramps, tactile floor indications, hearing loops, and braille signage throughout the facility for disabled visitors.
Smart City Development
Climate change is currently one of society's most important and pressing concerns, and, architecture is no exception. The trend of smart cities paving the way to the future. These smart cities are designed to meet the demands of institutions, businesses, and residents by focusing more on renewable energy, transportation solutions, smart home energy management systems, water-saving systems, improved insulation, more extensive access to health, and public service analysis. Smart city development will enable architects to make better use of resources, reduce energy usage, and design cities that are more efficient.
Many prominent thinkers and architectural firms are already incorporating all of these trends. Find professional architect designers, constructors, and interior designers at ADCC to know more about these developing trends. They will help to uncover the key to a sustainable future.