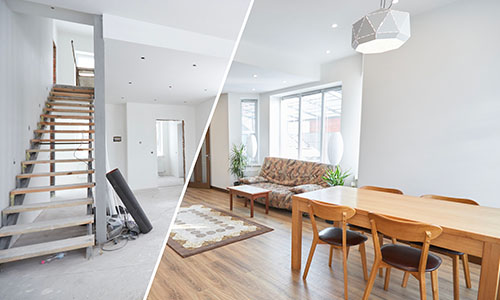 Home Renovation List: Architecture Tips You Need to Know
A home renovation is an easy approach to giving your space a completely new appearance. A plain room can become wonderful by updating the windows, repainting, or adjusting the lighting. Experts suggest that adhering to fundamental renovation principles uplifts both the living environment and your mood.
Your home can be renovated and remodeled to your tastes and preferences with the help of a skilled architect. Merino ADCC assists you in selecting the professional architect in India you need to redesign your home or workspace. You can get inspired by the below-mentioned astute architects' design advice and suggestions for home improvements and upgrades.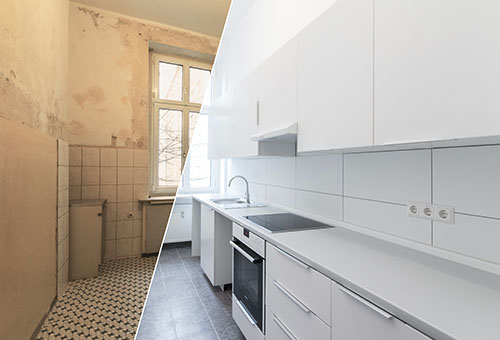 Checklist of Architecture Tips
Wooden Touch
Timber in particular is already being used by many architects as their favorite material for sustainable, long-term building solutions. Timber is an easy-to-work-with building material. The construction of spaces made of wood goes much faster than that of spaces made of other materials. Wooden structures produce aesthetically pleasing designs. Consult modern architects at Merino ADCC; they can better acquaint you with the vast creative possibilities of timber.
Glass Doors and Shutters
New technical developments allow the glass to more precisely alter the indoor environment. Glass has the benefit of allowing us to regulate how much light enters at once. In coastal areas, installing glass doors or window shutters can increase a building's insulation, let in natural light, and trap solar heat. If you're considering glass doors and panels, get expert assistance at Merino ADCC, where you can locate pertinent architects.
Laminated Surfaces
Laminates are the best way to add aesthetic value to a space. They come with the natural attributes of resilience, low maintenance, high abrasive wear, and moisture resistance. Merino laminates offer a wide collection of designs and varied applicability. They can be used to decorate furniture, walls, cabinets, and kitchen countertops among others. A professional architect listed at Merino ADCC can help you suggest a customized laminate range to add a unique touch to the aesthetics of your space.
Modular Wardrobes
Today's professionals and homeowners prefer modular wardrobes. Wardrobes with matt finishes, glossy finishes, two- or three-toned wardrobes, and wardrobes with enclosed mirrors are just a few of the exciting alternatives available. The experts on our list have plenty of experience making these recommendations.
With the ability to increase value over time, home renovations provide you the chance to design houses that reflect your requirements and likes. If you are searching 'top architecture firms near me' you can easily find the best architects in India with us to get started on a cost- and time-effective home makeover that will produce excellent results.