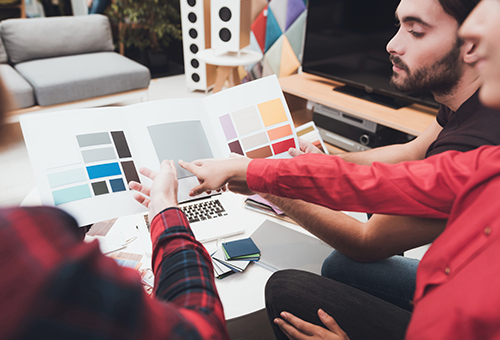 How To Make Your Interior Design Business Grow
Have you been wondering why your interior design company, which has been running for a few years, is not doing as well as you first anticipated? Do you feel like it is stagnant or that there is minimal growth? It may be time for you to pause for a minute and rethink how you approach the business. Industry experts have shared their wisdom on how they boosted the growth of their interior design businesses and here are some of the tips: 
Rebrand Your Business
If your brand has been in the scene for a few years, you need to take out time to market it better. Does your brand reflect what your current clients want? If it does, refresh it so that it also appeals to your future clients. Revisit the way you market your brand at least once a year. This is important because of the fast pace that clients need to change in today's world.
Have A Solid Strategy
This is true for all successful businesses. Without a strategy that will serve you in the long run, your interior design business will not take off. How to build a strategy for your business? Identify the goals you want to achieve and breakdown the steps needed to achieve that goal. Set aside time in your daily schedule to revisit where you want your business to be in the years to come and where it is currently to manage both short term goals and long terms goals.
Implementing Your Strategy
Building a plan to implement your strategy is the next most important step in growing your interior design business. If your strategy talks about a certain growth rate that you want to achieve by the next year, your plan should give you step-by-step instructions on how to achieve that. This will include deciding how much turnover you want, how many projects you have to complete to make your target turnover, how many more clients you need, and so on.
Claim Your Niche
Some of the most successful interior designs have carved out their space in the industry by creating a niche. What is that one factor that makes your business different from the others, and thus, have more value? If you don't have this factor yet, make one. Think minimalism, environment-friendly, cost-effective.
Prioritse Networking
When businesses think of networking, most of them talk about bringing in more and more new clients. Revisiting and networking with old clients is just as, or sometimes more important. It's usually easier to sell to someone who has already purchased from you than it is to try to sell to someone who has never purchased from you before. Every once a year, get in touch with old clients and offer your services to them. Perhaps you now have diversified your services and they do not know about it.
Put Your Business Right Where It Is Seen
And where is it seen the most? Social media.
You need to utilize social media to regularly drive traffic to your websites. The most successful businesses use blogging as a way to do this. Collaborate with bloggers that your clients will relate to, and create as much content as is necessary to make your brand visible.
In addition to these steps, there are more ways to build your interior design brand to the top. Attend trade shows, give your business a new platform to explore through efficient PR, conduct designer show houses, and always pursue opportunities that can positively impact your business in different ways.