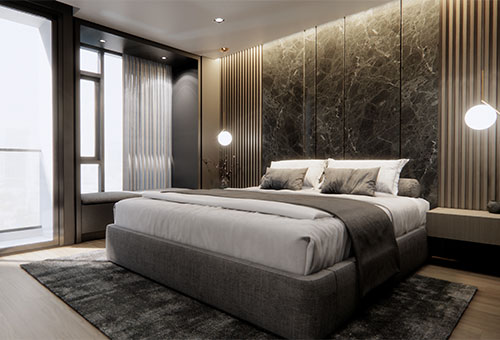 Top 5 Steps to Designing the Perfect Bedroom
It's all about striking the right balance between elegance and functionality when it comes to bedroom decor. Have you been thinking of renovating your bedroom? Do you need a little push to finish your décor project? Relevant platforms like Merino ADCC can guide you on how to design a bedroom that not only looks great but also gives great functional value.
There may be many bedroom interior designers in your area, but selecting the right one might be difficult. If you are seeking the best contractor for bedroom renovation who fits your budget and style, Merino ADCC is here to assist you. It is an online platform that profiles top interior designers, architects, and contractors who can help you with their expert advice and experience.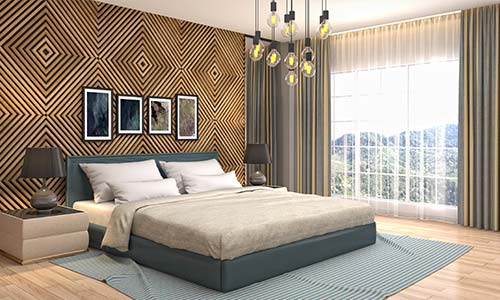 Here's the list of five perfect bedroom design ideas.
Where to begin with
When designing a bedroom, it might be difficult to know where to begin with, but you should always consider the components that will ultimately create the kind of space you always wanted. However, if you're looking for a quick start, gather bedroom designs that you adore via ADCC, Instagram or other sources. Or let the architects and interior designers listed on the Merino ADCC's website give you the right guidance on a deeper understanding of the numerous design options.
Plan the layout
One of the crucial stages in bedroom design is deciding on the layout of your bedroom. Even if you have limited freedom, it's worth paying attention to the direction of natural light. A professional Interior designer helps you determine what can comfortably fit in your room. Now is the time to hire an expert, available at Merino ADCC.
Choose the right colour theme
Colour is crucial in establishing a certain mood in your home. As a result, painting your bedroom should be one of your first priorities when planning a space – and it's surely the first task to complete before moving your belongings in! Wallpapers and feature walls are also excellent ways to liven up a room. Merino ADCC helps you find top interior designers in India who can provide you with competent guidance. 
Select right lighting
Both natural and artificial light settings are critical when creating a bedroom. Where windows can be the best source of natural light, artificial bedroom light, on the other hand, must be fully utilized in order to create a nice and relaxing environment. Interior decorators and designers are well-versed in offering such advice. Merino ADCC has a number of them.
Consider stylish flooring
It's all about enhancing comfort and warmth when it comes to bedroom flooring. Stone and wood flooring unsurprisingly, are the most common flooring options for most bedroom designs, but Luxury Vinyl Tile is also a great alternative. A professional interior designer can help you explore more flooring options suiting your preferences.
You're a few clicks away to find top interior designing companies that are well-versed in offering advice on how to design your dream home. Connect with our professionals on Merino ADCC today!
---