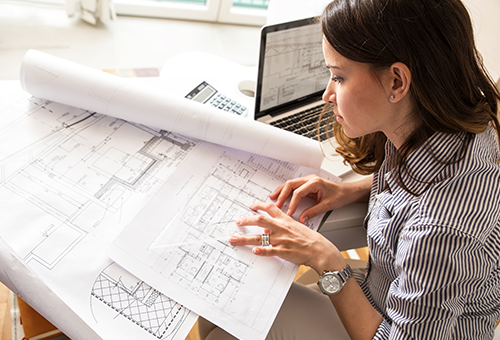 Unique Ways To Earn More As An Architect 
When you are a passionate architect, there are multiple unexplored opportunities out there to generate more income than you are earning now. Whether you run your own architecture firm or work for one, you must inevitably be aware of how the firm runs its business. To get further in the industry, you must look at yourself as more than an architect, and at the profession as beyond architecture. When you do look at the business side of things with more interest than you used to, it becomes easier to tap into the prospects of earning more money through the work you do.
As the profession demands so many challenges and creates a multitude of interruptions and distractions in the daily work, conscious changes must be made to see any real results. You may be working all day, every day of the week and still not earn as much as you work. This is why architects need to work smart, and not harder.
Merino ADCC is a platform that is built with the intention to help architects grow their client base in the most convenient way. Using this platform, you can effectively get more clients and unlock new work opportunities. The most important part to take note of a platform such as this one is that it is extremely convenient to work with and see results. With the help of Merino ADCC, you will be able to get benefits such as the following to grow as an architect and increase your client base fast.
1.      Increase your bandwidth
This tip is for you if you feel like you have been performing below your capabilities for a long time. This tip is basically telling you that the more contracts you take on, the more money you take home. Doing this will require you to increase your network, and let clients know that you are now available to provide more work. Make sure to focus on work that yields more income for you. This way, your cash flow will increase steadily over a period of time.
1.      Capitalize on all your skills
As an architect, you bring more to the table than you may realize. In your current job, you may not be making enough money because you are underutilizing your skill sets and underselling yourself as a professional. Apart from the general consulting and architectural expertise that you charge for, offer your additional services to the clients, which they may be paying someone else to do currently. Earn extra money easily by charging for services such as creating plans, working with fixtures and finishes, and even vendor and delivery coordination. Do you have an interest in being a home interior designer? Find out if you can capitalize on that interest too.
2.      Revise your rates
Although this may seem like the simplest thing to do to earn better, implementing it may be quite difficult. You need to do a thorough analysis on what is it that you can provide for your clients, that is different from the others. Be sure of it and be convincing of it, and you can make the most of your best skill in this way. Most people lose out on the chance to earn better because they undersell themselves while taking on projects.
3.      Invest your time wisely
The one thing that you cannot bring back is your time. Invest your time in worthwhile projects very wisely. When it comes to tasks related to batches, and you're working on numerous projects, instead of moving from one to the next, try working on similar activities in a sequence. Because you'll be concentrating on a single activity, you'll save precious time and energy, and in turn, money.
4.      Realize the value of your advice
People pay incredible amounts of money just to get the right advice. Make use of the multiple platforms available to you in this digital era, to find people who need your expert advice. Use social media platforms to reach out to young aspiring architects that will find your advice useful. Pair up with brands that have helped you further your business and endorse them online. Partner up with other firms and conduct workshops and seminars. These are all things you can do in your free time and will help you earn more money.